Go back
Events
The ultimate L'Etape Cyprus experience with Aphrodite Hills Resort by Atlantica.
Stay at the host venue and enjoy unforgettable memories all in one place.
Uniquely and scenically located on a plateau overlooking the legendary birthplace of Aphrodite amidst the glittering blue of the Mediterranean Sea, the luxurious five-star Aphrodite Hills Hotel by Atlantica combines the classic with the contemporary. This is a lifestyle haven for devotees of luxury and comfort and the first resort hotel of its kind in Cyprus, ideal for both couples and families alike, as well as sports enthusiasts.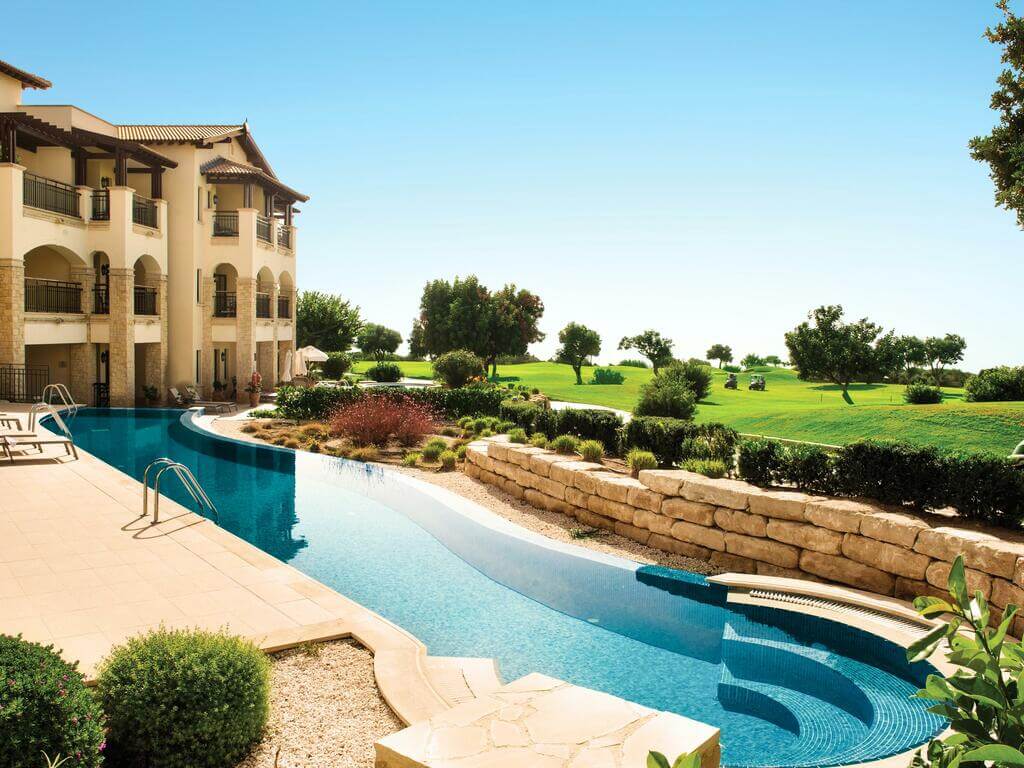 Exclusive accommodation in serenity
Whether you are interested in standard amenities or deluxe alternatives with high-quality service, Aphrodite Hills Hotel by Atlantica offers a variety of room types for an impeccable guest experience. The hotel features 290 rooms and suites, located in various annexes around the hotel's gardens, pools and golf surroundings, ensuring a cozy atmosphere during your stay. Choose from a variety of room types including deluxe double room, swim-up rooms, one-bedroom suites, family rooms and more.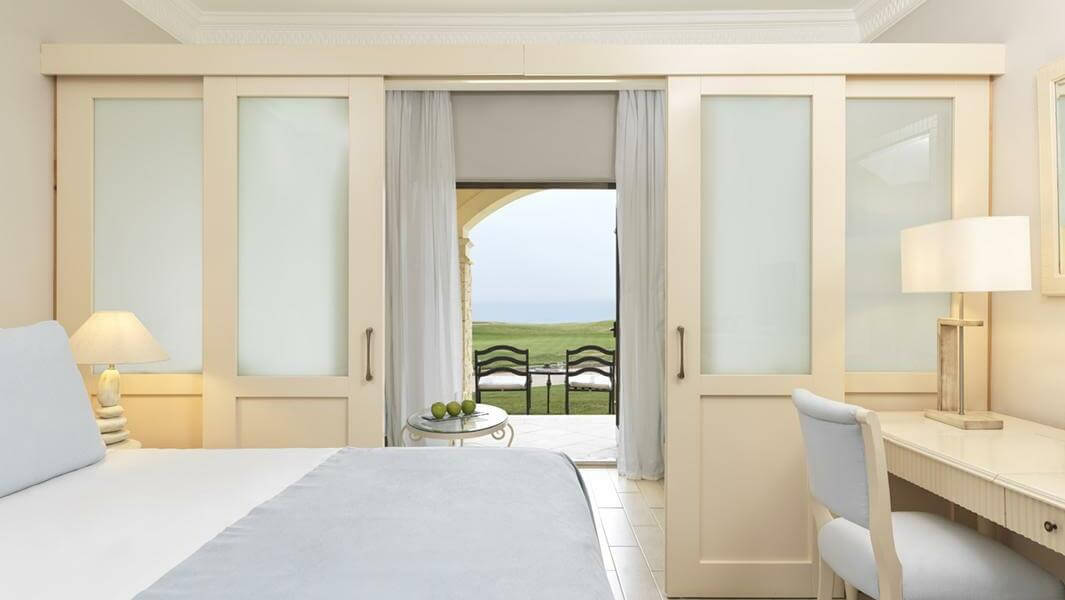 With all accommodation options spread around the Village Square where the event will take place, choosing to stay there is ideal as you have easy access to all activities and happenings.
Explore unique accommodation offerings at Aphrodite Hills Hotel by Atlantica: https://www.atlanticahotels.com/hotels-in-paphos/aphrodite-hills-hotel
Top-class hospitality
When it comes to dining, the choices are endless! Experience renowned local hospitality at any of the top-class restaurants, whether that is local delicacies or international cuisine. Opt for alfresco dinning with a choice of stunning views or enjoy flavorful plates in indoor ambient surroundings. The menus of the restaurants combine a blend of flavours and aromas from all around the world, serving a mouthwatering selection of food and beverage that promise to meet your expectations and culinary desires, and to awaken your taste buds.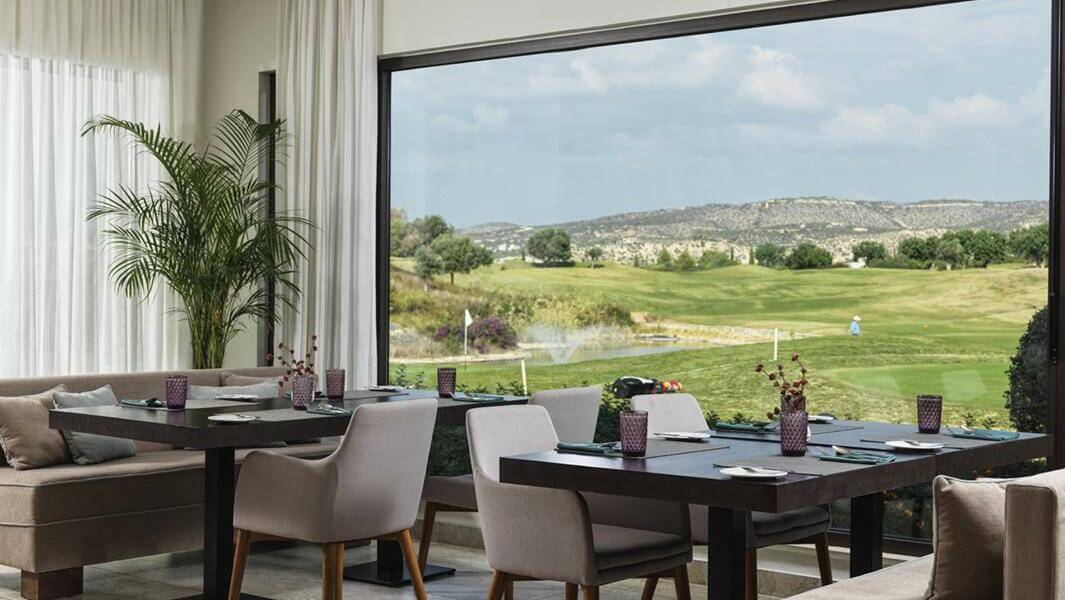 Activities and more!
At Aphrodite Hills Hotel by Atlantica, there is a range of activities for all. The award-winning spa is the place to be for a true escape with specialized treatments on offer for relaxation and rejuvenation. Compliment your stay with a special treatment or enjoy other activities and value added facilities including a health and fitness center, indoor and outdoor swimming pools, a splashpark, archery, yoga classes, horse riding, golf, tennis and more.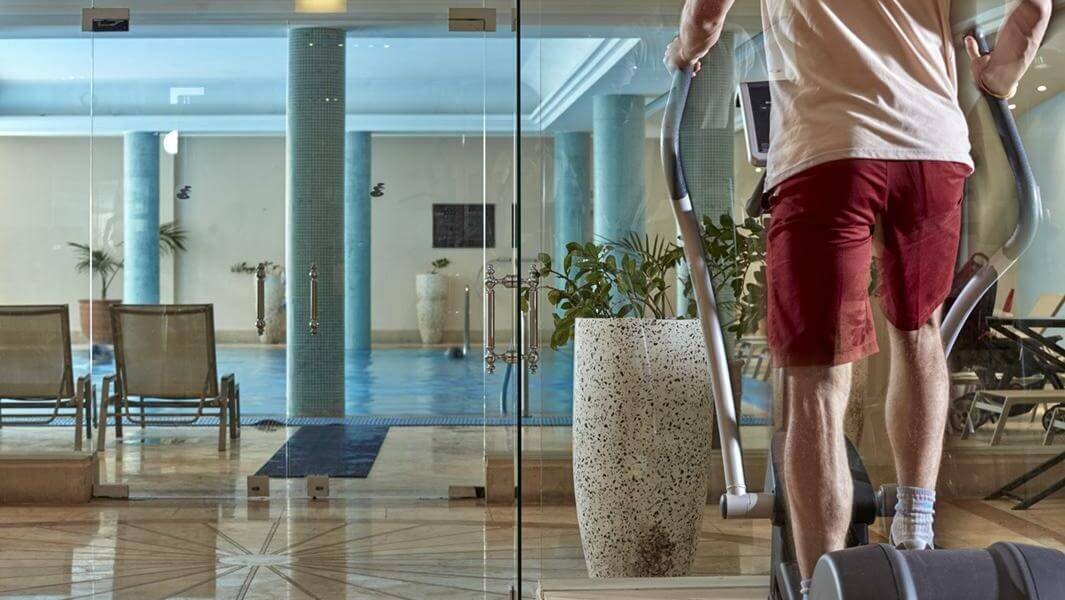 Special accommodation packages for L'Etape Cyprus
Get in touch with us today, let us know your preferences, and rest assured that a member of the team will advise on the best accommodation option for you.
Tel.: +35726 829 000, reservations_ah@atlanticahotels.com
Posted on 07 Oct 2022 at 05h50