Go back
Stories
How a cycling tourist from Germany became a passionate bike shop owner in Cyprus
My first vacation in Cyprus to explore the island by bike, was in November 2015. There were some other ideas of where to go for a cycling vacation, for example, the German Mecca for cycling…Mallorca… but then there was Cyprus as well.
Because of an article in "Cycle stories of Rose" about cycling in Cyprus, my wife and I decided to visit Cyprus in November. Main reasons as described in the article:
Temperature about 25°C and stable conditions, water temperature about 24°C, less traffic, friendly people, fresh and good food. Payment with Euro…
Since then, we returned again and again and from September 2020 we are living in the small village Kalavasos, in the district of Larnaca, where in October 2021, I opened my own bike rental shop:
https://www.radverleih-zypern.de/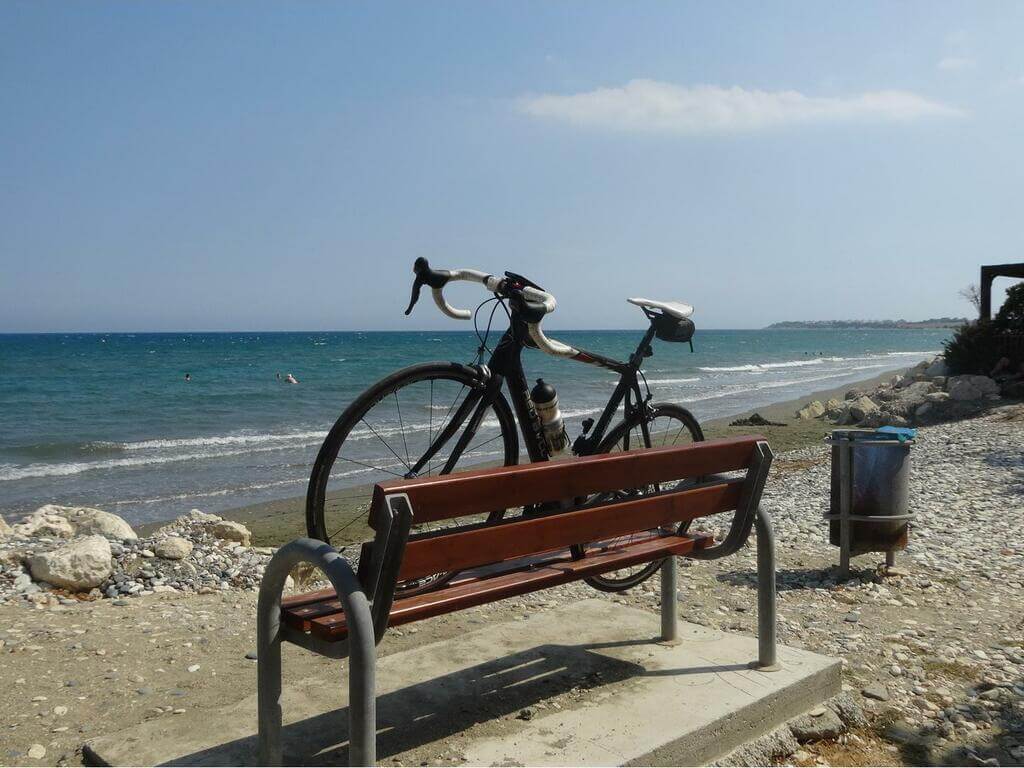 What makes Cyprus so unique compared to other cycling destinations:
Weather conditions:
About 320 days of sun, mild winters and if you don´t mind the heat there is no roadblock to going for a bike ride in July / August (In August 2021, I did approximately 450km even though the temperatures were up to 45°C). I like to say: Cycling season in Cyprus is round the year without the risk of long rain periods.
Road conditions:
Most of the traffic is concentrated on the highway and some other main roads but is not comparable with other EU countries. There is very less traffic, especially when going into the mountains. The roads are in very good shape and inviting for road bike tours.
Culture and history:
Cyprus is full of historical buildings and roots. Because of many influences during the last thousands of years, you can find a lot of different cultural roots and styles.
Picturesque landscape:
Fantastic views into the mountains on one hand and on the other hand the Mediterranean Sea. In springtime green like Ireland and in autumn rough and sparse with vegetation. But there is always something blooming even when you least expect it.
People and the spirit:
Cypriots are unbelievably friendly and helpful. I had encounters I can´t describe. Getting gifts from farmers while fixing the tire or one-time pick up because of feeling not well and, and… No fights on the streets between cyclists, bikers, or car drivers. In general, people are very relaxed which reflects in the guests…. like me in 2015.
Food and accommodation:
Food is very fresh, especially vegetables and fruits all locally sourced. Cypriot cuisine is influenced by a lot of cultures such as Greek and Middle Eastern but has a unique character as well. When it comes to accommodation, one can find many options, from easy self-catering apartments for the small pocket to high-class hotels or clubs. In general, Cyprus features high standards and is more than competitive with other European…. for sure it has a more individual character if you like. No mass production.
Cyprus has a growing cyclist community with plenty of clubs. It is not unusual that cycling groups with 10-20 bikers are passing my home which is in the direction of Asgata-Kellaki. The door to the mountains how I like to refer to it.
That is one of a lot of reasons why we have chosen Kalavasos to settle down. The direct way to the mountains and as well only a short way to the coastal road or the old federal road in all directions. My favorite tours are going in the direction of Arakapas, Agios Vavatsinia, Lefkara, Lythrodontas, Klavdia, Kornos, or direct to Larnaka. Here are some examples: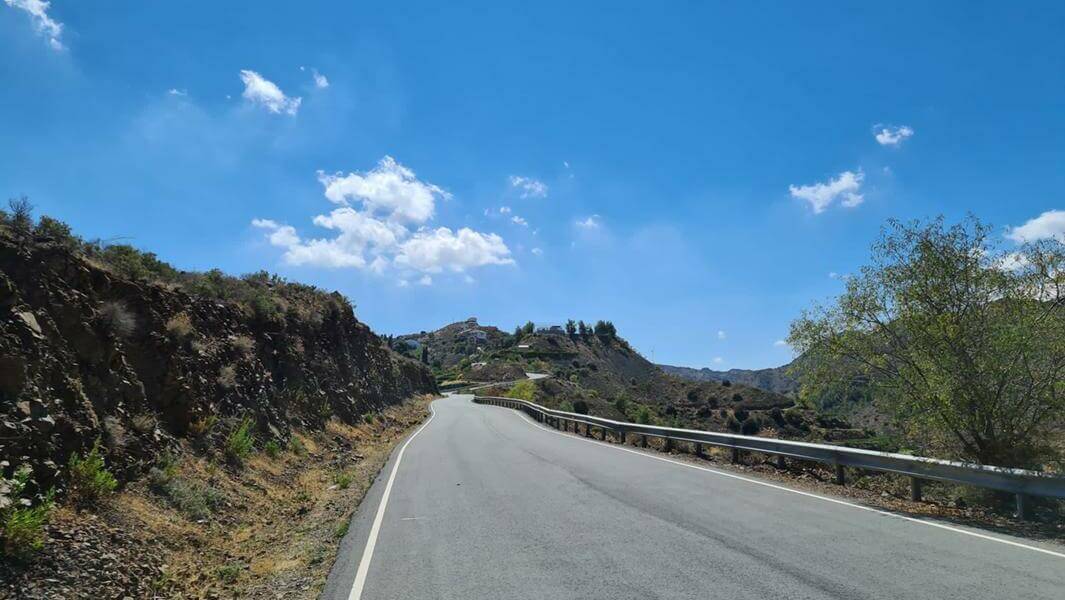 1. Bike Corner, Chirokitia, Kato Drys, Lefkara, Lythrodontas, Mathiatis, Kornos, Kofinou, Bike Corner
85km | +1400m, Duration (approx) 4.5h https://www.komoot.de/tour/569973959
A tour going through very picturesque villages like Tochni, Kato Drys, and Lefkara on streets that are nearly empty. The highlight is the way to Lythrodontas with pure nature. Good ride for advanced fitness. Mainly smooth uphill ride with 7-8% only short segments with 10%.
2. Bike Corner, Kellaki, Arakapas, Sikopetra, Farmakas, Odou, Chirokitia, Bike Corner
100km | +2250m, Duration (approx.) 6.5h https://www.komoot.de/tour/498717960
Great tour with long and sometimes steep uphills but as well nice and fast downhill routes. Highlight uphill Arakapas to Palaichori Morfou, downhill between Odou and Ora. At the end the "highspeed" downhill route to Chirokitia. This ride needs good fitness. Long uphill segments up to 16% steepness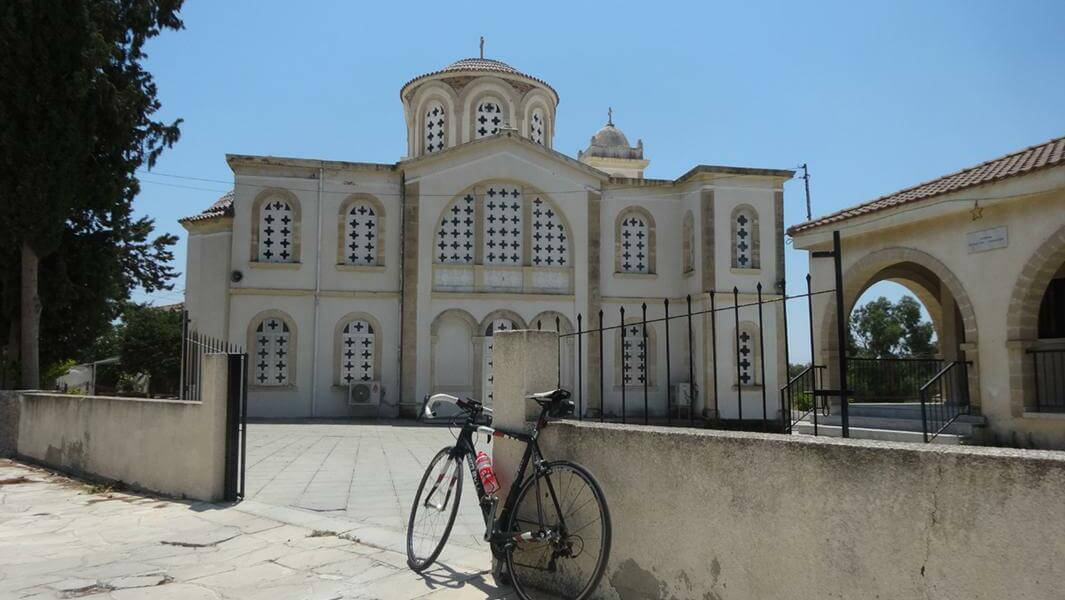 3. Bike Corner, Zygi, Agios Theodoros, Klavdia, Kornos, Lefkara, Vavla, Chirokitia, Psematismenos, Zygi, Bike Corner
108km | +1400m, Duration (approx.) 5h https://www.komoot.de/tour/506154162
A fantastic tour which can be modified however you like. Absolute highlights are the routes between Klavdia and Pyrga, the length of about 8km through the valley, no traffic, and great olive trees. And the uphill from Kronos to Lefkara with great views and also empty roads. A ride for advanced to good fitness. Both uphills are not too steep with up to 10% in some segment.
4. Bike Corner, federal road direction Larnaka to Kivisili, coastal road back
62km | +480m, Duration (approx 2.5h) https://www.komoot.de/tour/443047584
This is the area for beginners or ones trying to get into the right shape without having a lot of slopes. Pending on fitness or skills plenty of variations is possible. Plenty of different roads to go, only one example in the coastal area between Limassol and Larnaka. Traffic is as well low because of the highway which goes parallel to Larnaka and Nicosia.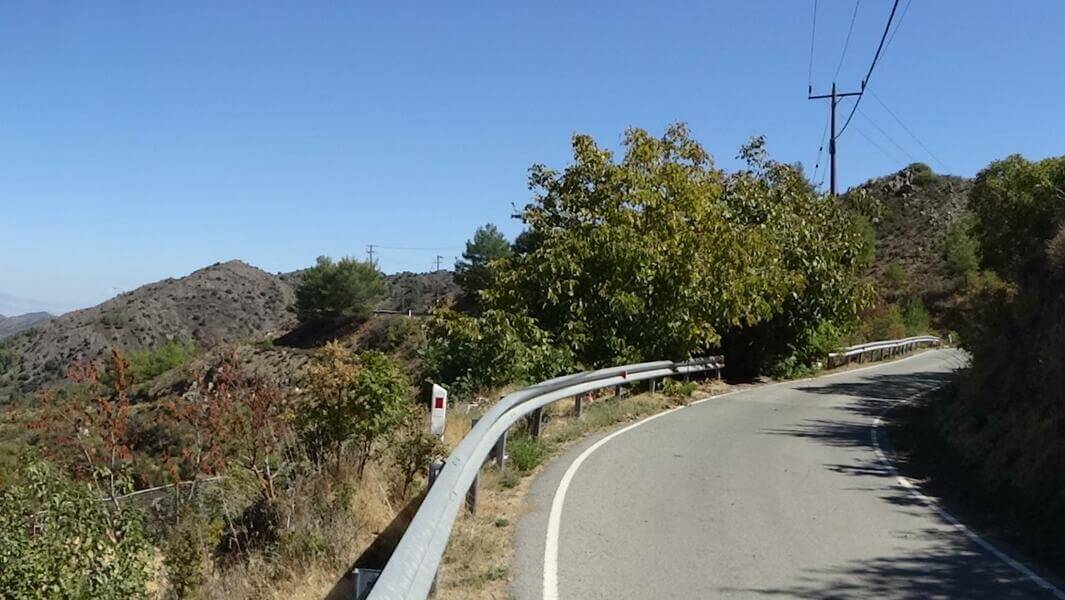 5. Bike Corner, Agata, Monagrouli, Zygi, Agios Theodoros, Chirokitia, Bike Corner
60km | +720m, Duration (approx 2.5h) https://www.komoot.de/tour/571198466
A tour is also for beginners because of the smooth uphill to Agata. The downhill road is very easy to go because there are only wide curves, and you can see far down. This tour goes in the direction of Limassol with a great downhill ride down to Moni, with no breaks necessary. Like all other routes, plenty of variations is possible.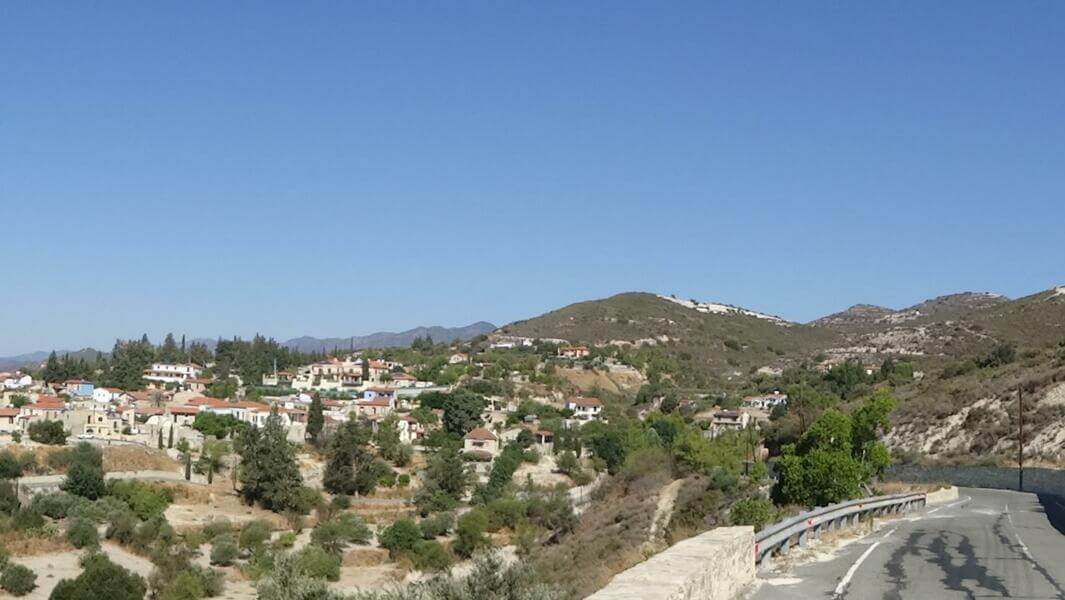 There were plenty and different reasons for us to move to Cyprus.
Mediterranean lifestyle, nice weather conditions, good and friendly people among others. A good reason was the opportunity to switch my hobby to a profession. To enjoy the fantastic landscapes and to explore new routes on Road or Mountain Bike is a gift. A gift to share with friends or with customers when guiding them. To share the feeling of freedom and to bring happiness to people who are doing a sportive vacation is indeed a condition that brings more and more happiness to me. Till now I have not regretted the decision even if it was taken at a risky period when it was hard to plan things ahead.
The highlight is now my cooperation with the organization of L´ Etape Cyprus. I´m looking forward to this race. Like always, the goal is to finish but the pulse is starting to go up and hopefully the race will have a big success and will be established in Cyprus. So next is to explore the region of Paphos which is anyway a target.
Hope to see you here in Kalavasos or at L'Etape Cyprus in November 2022.
Matthias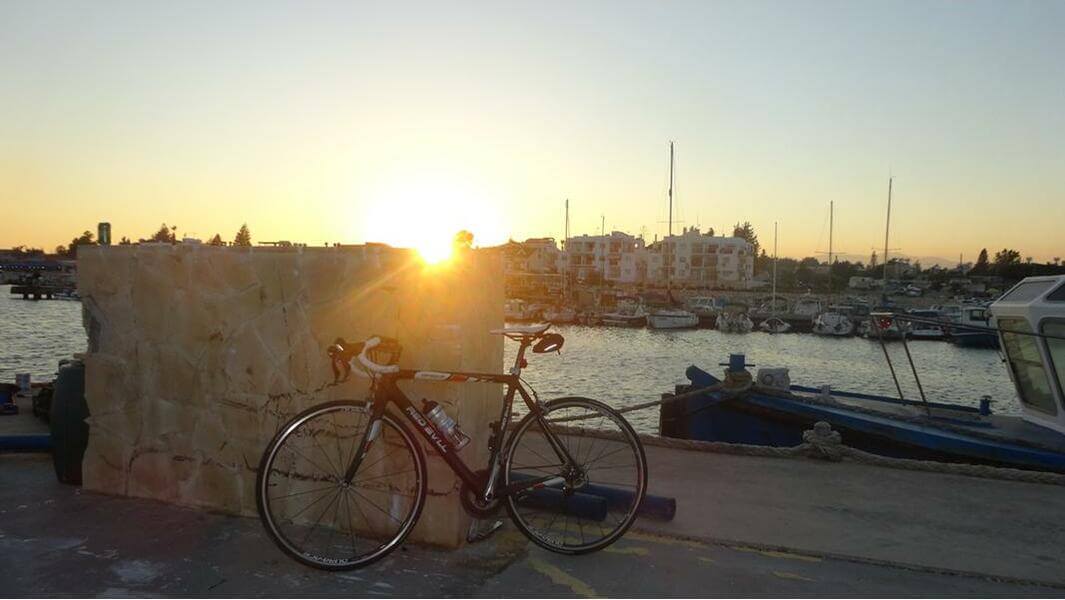 Posted on 12 Apr 2022 at 12h14