JOIN OUR
VOLUNTEERS TEAM!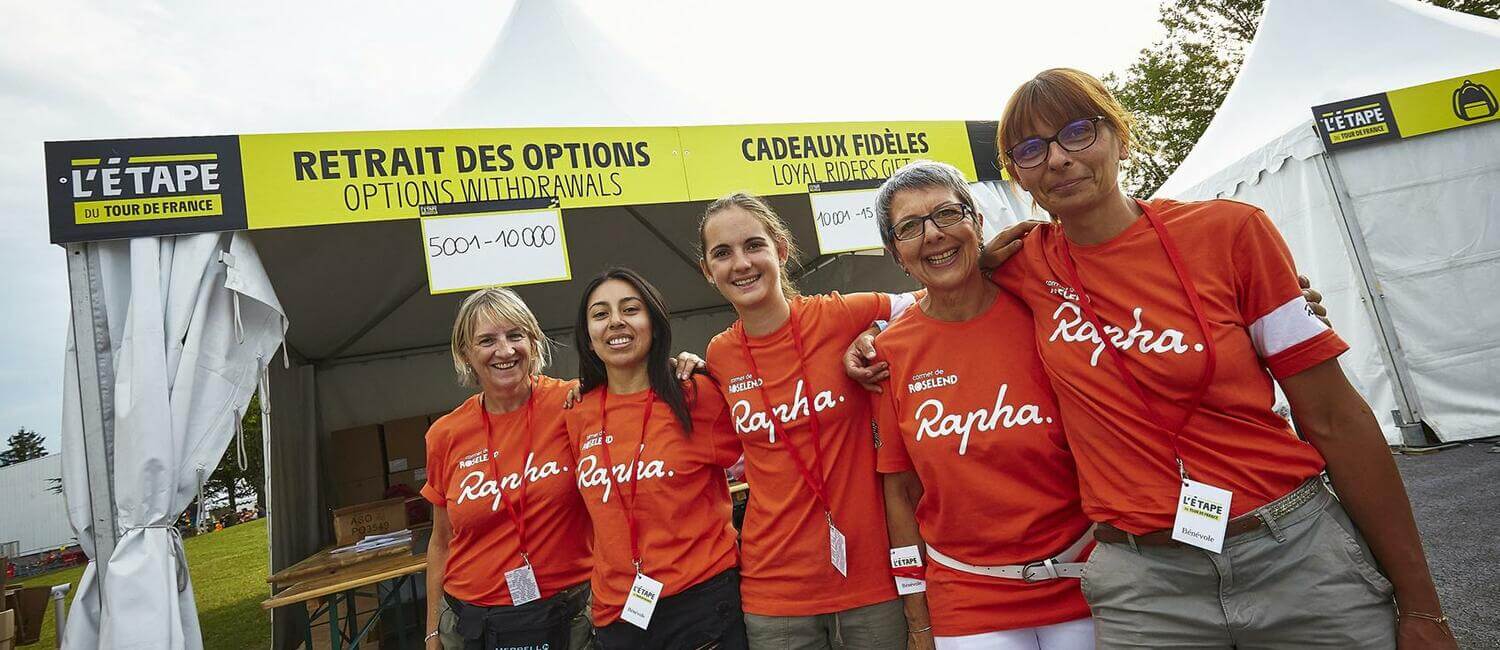 People choose to volunteer for a variety of reasons. For some, it offers the chance to give something back to the community or make a difference to the people around them. For others, it provides an opportunity to develop new skills or build on existing experience and knowledge. Regardless of the motivation, what unites them all is that they find it both challenging and rewarding. Volunteers are often the glue that holds an event together. So if you are looking to impact your community by helping in one of our events, we need you!
COMMUNICATIONS TEAM
Description: The goal of this group is the general promotion of L'Etape Cyprus using social media. The communication support of the race and the activations in L'Etape Cyprus, with translations, and interviews of the athletes and ambassadors of the race are a small part of a great, and unique experience.
FEED STATION TEAM
Description: During the race, there will be 5 feed stations for the cyclists. The stations will be located in Dora, Kato Platres, Troodos, Pachna, and Pissouri.
The Feed Station volunteer group will be responsible for stocking the stations (snacks, water, soft drinks, etc.). This team will be stationed literally at the heart of the race and will be watching all the real-life developments!
MEET-AND-GREET TEAM
Description: Receiving and escorting athletes and VIPs to the sports village. Informing and guiding participants as well as supporters and visitors at the activation points such as the exhibition, the museum, etc.
Volunteer work is needed in the following event venues: Athlete Village, Field of Play (Land & Water), Transition Area, Aid & Feed Stations, Finish Line, and Awards Ceremony.
We are looking for responsible, and disciplined individuals or groups with a pleasant attitude and a strong team spirit to facilitate the health and safety of the athletes as well as the spectators of the event.
PRODUCTION TEAM
Description: The volunteers will be trained in the areas of the organization, support, set-up, and behind-the-scenes assistance of sporting events. They will learn everything they need to prepare for an international cycling race, acquiring the relevant skills, knowledge, and experiences.
REGISTRATION TEAM
Description: This team is responsible for providing participants with the necessary equipment such as race bags, participation number, route plan, etc.
Volunteers for this position should speak good English. In addition, this group will have a small training from the MOKAPOT PRODUCTIONS team.
INFO TEAM
Description: This group of volunteers will be trained by the MOKAPOT PRODUCTIONS team to provide detailed information to the public, athletes, and visitors at various information points such as the museum, athlete's briefing, children's activity area, and more.
JOIN OUR
VOLUNTEERS TEAM!